Your ecommerce website is dying!
Okay, maybe we are being a little dramatic but as e-commerce consultants, we firmly believe that if you are not proactively and consistently updating your website then it's by default, always in decline, relative to your competitors. In this article, we'll talk about 8 reasons why you should consider retaining ecommerce consulting services.
1. You don't have the time or resources to manage an ecommerce store on your own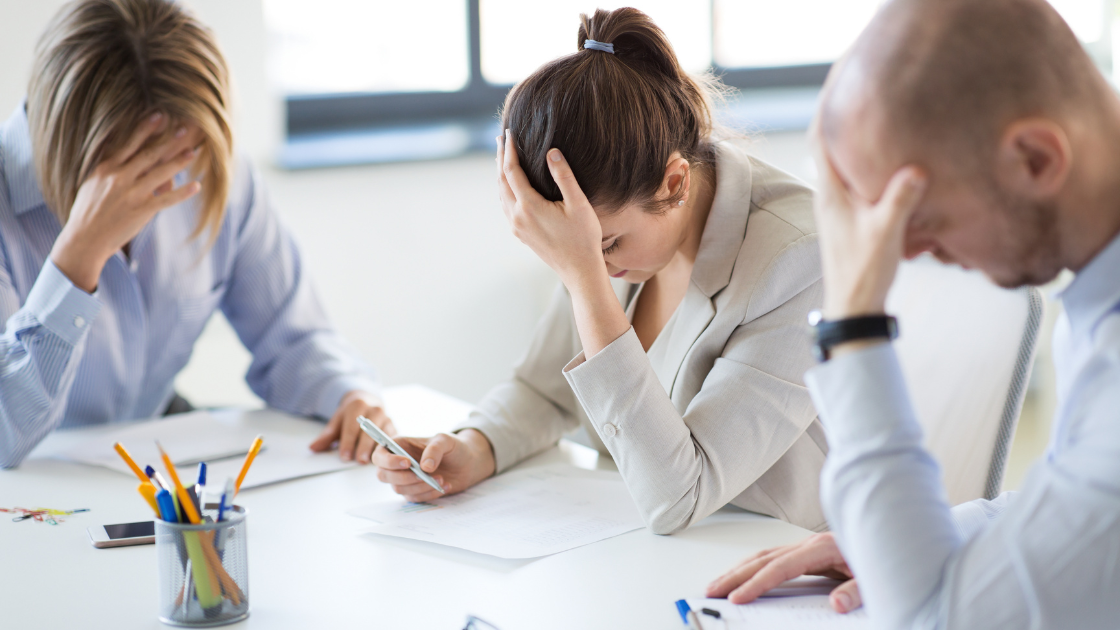 Ecommerce is a complex and ever-changing field, and it can be difficult to keep up with the latest trends and technologies and even the terminology. If you're not an ecommerce expert, it can be hard to know where to start when it comes to setting up and running an online store.

Furthermore, it's likely that your team is already working at 100% capacity on their day-to-day jobs. If they are asked to focus on revamping your e-commerce store, it's likely that their normal responsibilities will suffer. Hiring an ecommerce consultant can add the bandwidth that your team needs to focus on their daily jobs while also preparing for the future.

At Maven Digital Agency LLC, we are eCommerce consultants who are experienced ecommerce professionals and can help you navigate the ecommerce landscape, identify opportunities for business growth, and choose the right ecommerce solutions for your unique needs.
Unfortunately, many so-called ecommerce experts have never actually run high-volume e-commerce stores. Our Founder, Sean McAuliffe, bootstrapped a successful 8-figure B2B distribution & DTC ecommerce business before selling the business to private equity and starting Maven Digital Agency. While we'll never understand your business as well as you do, we do have a fundamental understanding of what it takes to manage a business, online or not. And we know the importance of trying our best to gain a deep and fundamental understanding of your business.
Investing in eCommerce consulting can seem daunting but it can save you time and money in the long run and ensure that your online store and your business, as a whole, are set up for future success.
2. You need help setting up and optimizing your store for maximum sales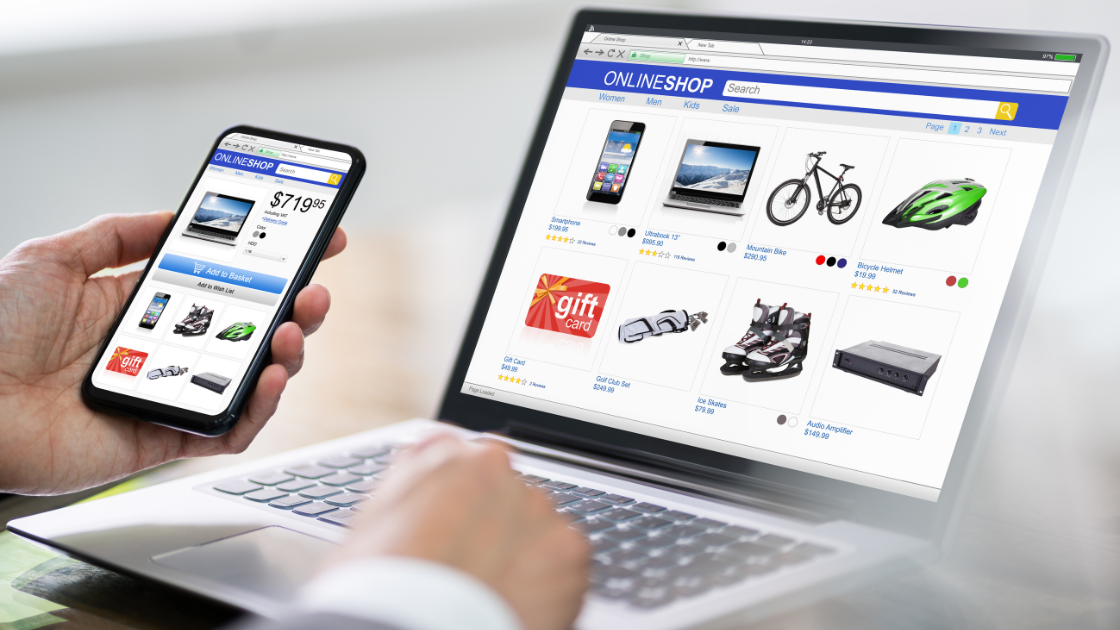 Okay, so maybe you already have an ecommerce website that you've recently paid good money for and put tons of time and effort into launching. Or, maybe you don't want to take on the undertaking of launching a new ecommerce site right now. What now?
As experts in ecommerce strategy, digital marketing, and ecommerce merchandising, we'll do a full audit of your online business AND your offline business to find opportunities for online business growth. We'll meet with your team to find out what their needs are and we'll engage with your customers to get customer feedback and determine what features they would like to see on your site. Then we'll do a full technical analysis of your website. From there, we'll make a list of recommendations focusing on the lowest-hanging fruit first.
We'll work with you to understand what business KPIs (key performance indicators) you want to focus on for your ecommerce business and act accordingly. For B2B ecommerce, our favorite is AOV (average order value). We want your warehouse pickers absolutely stuffing boxes to brim!
3. You want to increase sales but don't know how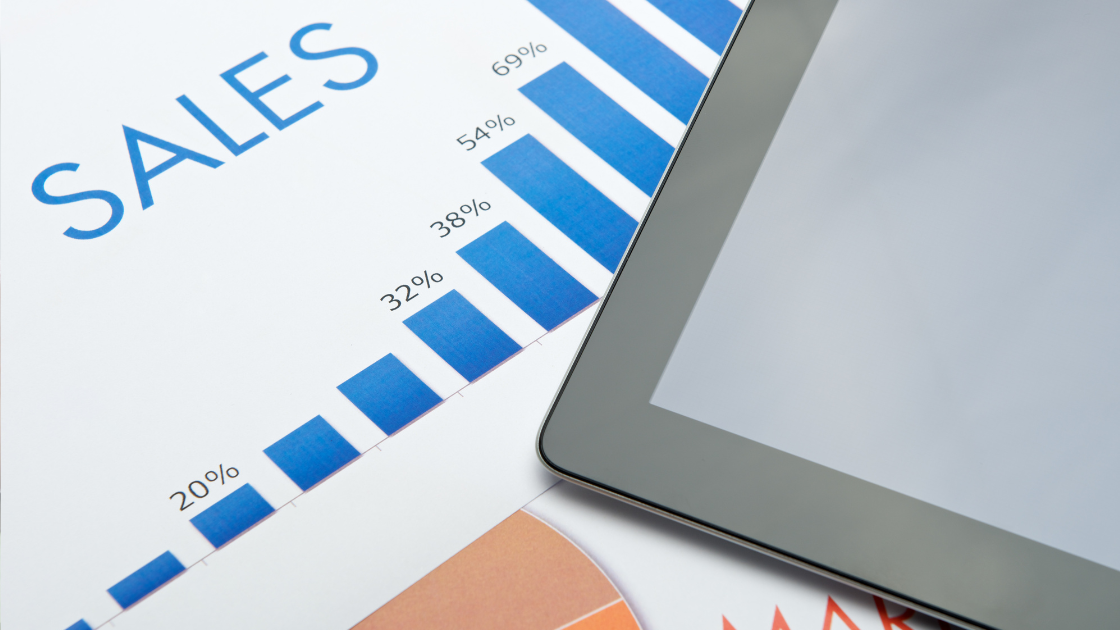 We love a good sales team as much as anyone but we also know that scaling sales teams can be extremely difficult. It can take months before a new salesperson is up to speed and you begin to see an ROI them. However, with small tweaks to your website and good digital marketing campaigns, you might see an increase in online sales on day one.
Two of the most vastly overlooked aspects of running an ecommerce business are customer journey and ecommerce merchandising.
Stay with me here… I want you to consider the journey a supermarket shopper may take. Let's say this shopper is shopping for Yogurt.
You receive a coupon for your favorite yogurt in the mail. You put it in the drawer for your next trip to the supermarket.
You stop at the supermarket on your way home from work and realize that you don't have the coupon on you but you're already here so you'll just buy the yogurt anyway. When you get to the supermarket, hopefully, you can find the yogurt quickly because it's obviosly kept in the refrigerated dairy section which is easy to find.
You find your yogurt for $4.99 and notice all the flavor variations and competing brands.
Next to your yogurt, a similar yogurt from a different brand has a Sale tag that says "Buy 6 for $3.99 ea" so even though you only came for 4 of the other brand, you add 6 of the new brand to your cart because, why not, you're going to use them anyway and you love "saving" money.
As you head towards the cashier to checkout, some floor displays grab your attention but you keep walking.
You load your items onto the belt and as you do, you notice some delicious chewing gum on the rack right next to the cashier so you grab a pack and throw it on the belt. You always like to have an extra pack of gum, after all. It didn't add any time to your trip and it only costs a couple bucks.
The cashier tallies your order and you hand over your credit card. As you do, the cashier asks "Would you like to donate $1 to Save the Children?" Obviously, you can't say no to that so you oblige.
She thanks you and hands you a receipt with a $5 off coupon which expires just a little sooner than you would usually be back.
Did you stick with me? Let's review what happened here… Originally, you planned on spending $20, but you ended up spending $24 on 6 yogurts, then you added Gum to your cart at checkout for $2, then you donated $1 to Save the Children, for a total of $27 and then you received a coupon for a future purchase which you will keep visible in your car so you don't forget next time.

The supermarket got you to spend $27 when you only went in to spend $20. That is a 35% increase in sales. The supermarket is happy because they got more sales and you're happy because you got a deal on Yogurt, you got that gum you love and you SAVED THE CHILDREN for crying out loud. Everybody wins.

What would it be worth to your business if you could copy this same model but in digital marketing form, in your ecommerce business?
Top ecommerce consultants can make this happen for you.
4. You're struggling with customer support
Let's face it, between all the different methods of communication these days, customer support and handling returns and RMA's are nearly impossible to manage. Although, it doesn't have to be…
The ecommerce consulting agency you pick should help you choose and ecommerce platform that allows you to multiple methods of communication into one platform and gives you the ability to measure and track performance and improve the productivity of your support team while also retaining positive customer relationships leading to stronger customer retention.
Your team and your customers will love working in a streamlined e-commerce system that allows them to process customer service and return requests quickly and efficiently.
5. Fulfillment has become a nightmare.
Your inventory system or WMS doesn't play well with your ERP and your ERP doesn't play well with your ecommerce platform. Product information isn't correctly synced between the three and your customers aren't getting their tracking numbers in time. A large portion of your inbound calls are from customers looking for tracking numbers or wanting to start a return.
A good ecommerce consultant can fix this for you. We believe e-commerce consulting is more than just building a website. Your ecommerce platform should be an integrated system that your staff and your customers love.
Wouldn't it be great if the inventory in your online stores was synced with your warehouse? What if customers received their tracking numbers by email and text? What if they could get text messages when their shipments are delayed due to carrier issues or if they could get a notification when it was delivered to their doorstep so they don't need to wait around all day for that urgent package? What if when, after their order was delivered on-time, they received a text message to leave you positive reviews? As experienced ecommerce consultants, we can make this happen for you.
6. Your ecommerce store is not mobile-friendly and outdated.
Nearly 60% of internet traffic is now done on mobile devices. If your website is not mobile-friendly or is slow and difficult to use, search engines and customers will notice. Search engines such as Google and Microsoft will put your pages below those of your competitors with new mobile-friendly ecommerce stores. It's our job as top ecommerce consultants to make sure that this doesn't happen to you.
When you looking for an ecommerce consultant to build a new ecommerce store for your online business you'll want to find one that will take the time to understand the needs of your company and the needs of your customers. Working together with your team ecommerce consultants can help pick an ecommerce platform, such as Shopify, that can integrated with your other business software such as your CRM, WMS, or ERP. The best ecommerce consultants will develop a digital marketing strategy that includes Conversion Rate Optimization, Search Engine Optimization, Search Engine Marketing, and Email Marketing for a complete digital marketing strategy.
Most importantly, a good ecommerce consulting agency will want to make the transition between your old ecommerce platform and your new ecommerce platform as seamless as possible.
7. You're not sure which products to sell online
The best ecommerce consulting agencies will help you grow your B2B ecommerce business by using existing data to inform future decisions. Using tools like Google Analytics, Google Search Console, Site Search History, and others, top ecommerce consultants can determine what customers are searching for on Google and your website and use that information to determine what products to focus on selling. We believe that you should have your entire catalog available online.

However, with B2B businesses usually having large catalogs, you need to start with the lowest-hanging fruit first. Using the insights gleaned from these sources, an e-commerce consultant can work with your product management team and internal marketing specialist to develop an e-commerce strategy focusing on building out rich product pages and marketing strategies around your products that are most likely to convert existing customers or win new customers.

It's important to understand that your website does not live in a vacuum. You need to create a cohesive digital strategy using all the tools available to you such as email marketing, social media marketing, search engine marketing, and traditional print and mail marketing.
8. You're not sure which e-commerce platform to use
Choosing a new ecommerce platform is one of the hardest, most important decisions that you will make for your business. A good ecommerce consultant will work with your team to understand all of the needs of your business. It's critical for ecommerce consultants to get a complete 360-degree picture of your business needs, including how your accounting, inventory, and warehouse systems work. As well as how your sales, marketing, and customer service teams operate.

Furthermore, we believe it's important to pick an ecommerce consultant who has worked in or on businesses similar to yours. Every business has specific idiosyncrasies that take time and experience to gain a fundamental understanding of. You don't want to be the test dummy for your ecommerce consultants first foray into your vertical.
For example, there are B2B businesses with very large catalogs and B2B businesses with very small catalogs. The web design and platforms needed for these two types of businesses are very different.
Additionally, there are B2B businesses that sell high-value items and there are businesses that sell low-value items. If you are selling high-value items, you can spend more time on marketing each individual item. Whereas, if you're selling low-value items, speed and efficiency are key. Your team can only spend so much time on each item before they become unprofitable. These are all critical issues that your ecommerce consultant should consider when working through ecommerce strategy development with your team.
Whatever type of business you have, any ecommerce consulting firms that you work with should consider these attributes and come up with a web development strategy accordingly.
Summary
These are just eight of the top reasons to hire an ecommerce consultant but in reality, there are many more. The bottom line is; a good ecommerce consultant who has extensive experience working with similar businesses to yours can add immense value to your business by providing ecommerce marketing services, web design, conversion optimization, analytics tools, content marketing, and other fresh ideas.
Don't let your business fall behind your competition. Invest in your future by working with an ecommerce consultant. Both B2B and Automotive Product Businesses require specific expertise to maximize the ecommerce performance of your company.
B2B Ecommerce Businesses needs
B2B Companies or Wholesale Distributors have unique needs that differ from traditional B2C companies. Important web development features for a wholesale distributor may include features like bulk pricing, case quantity discounts, spec sheet downloads, net payment terms, pricing groups and myriad other features. At Maven Digital Agency LLC., we have a unique and fundamental understanding of these needs and can develop ecommerce solutions accordingly.
Automotive Ecommerce Companies
Automotive Product Companies require a unique automotive ecommerce platform because of the nature of vehicle fitment. There are a few different strategies that one can pursue when listing automotive products. We know that working with your vehicle fitment solution is absolutely critical. If your business provides vehicle specific products, it's important that you work with an ecommerce consulting agency that has experience in this field. Your ecommerce consultant should have a fundamental understanding of how Year Make Model search works. If you use ACES & PIES then your consulting company should be familiar with that too.
About Maven Digital Agency LLC.
Recently founded by Entrepreneur Sean McAuliffe, Maven Digital Agency LLC is an ecommerce consulting agency focusing primarily on B2B wholesale businesses and Automotive product businesses. We have extensive expertise in both of these verticals and want to share our experience to help other ecommerce businesses grow.
We believe a clear and offensive digital strategy is critical to protect against customer churn and set a foundation for the future success of your company.
Ecommerce consulting services we provide include
E-commerce Platform Design
E-commerce Strategy
Web Development – Our e-commerce platform of choice is Shopify
Ecommerce Merchandising
Conversion rate optimization
Email Marketing
Ecommerce Support
Director of Ecommerce services
A/B Testing
App Management
Integrations
Much more….
Software and platforms that we've worked with
Shopify
BigCommerce
Netsuite
Shipstation
Skuvault
Klaviyo
Mailchimp
Celigo
Nosto
Hubspot
and many others…